Staff
Robert Jackins, Golf Professional
Robert was born and raised in Shreveport, LA. He played college golf at Bossier Junior College, where he was a Junior College All-American. He moved to Memphis in 1987, where he was the Assistant Golf Professional at Ridgeway Country Club for 9 years. After his time at Ridgeway he became Head Golf Professional of Meadowbrook in West Memphis and remained there for 10 years. He became the Head of Instruction at Bay Point in Panama City Beach, FL and was there until 2009; from there he became creator and owner of The Putt Commander training aid. Since inventing The Putt Commander, over 50 tour players and 100 college golf teams are now using this training aid. Robert has over 25 years of experience teaching all ages, including tour players and is excited to join our staff. Please join me in welcoming Robert, his wife, Jana, and daughter Casi to Colonial.
John Tinney, Golf Course Superintendent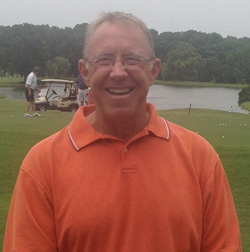 In agronomy, we are pleased to welcome John Tinney as our new Golf Course Superintendent. John has over 30 years of experience and understands how to create and maintain premium conditions, complete large scale renovations, and lead ultradwarf greens conversions. John has worked at several courses in the southeast over his career including; Atlanta Athletic Club, Big Oaks Golf Club, River Bend Links and Wedgewood Golfers Club.